Retaining Walls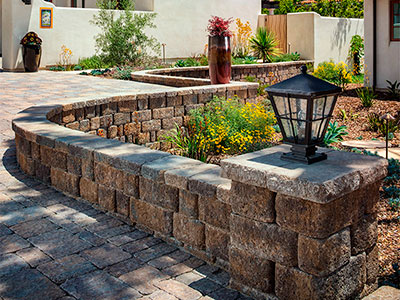 Castlemanor® Wall
HERITAGE COLLECTION

Castlemanor® Wall exudes old world charm with its rustic finish and earth tone blends. Create intimate outdoor spaces with the privacy this charming and durable wall offers. It is also great for moderate height retaining walls to create terraces and more usable space in your landscape.



Specs
Castlemanor Wall
6 x 6/4 x 10

Castlemanor Wal/b>
6 x 12/10 x 10

Castlemanor Wal
6 x 16/14 x 10

Cap
3 x 12/8 x 12


* All colors and/or products may not be available in all areas.
Please inquire for availability and special order options.



Colors

Toscana

Victorian
Technical Information