Outdoor Living Elements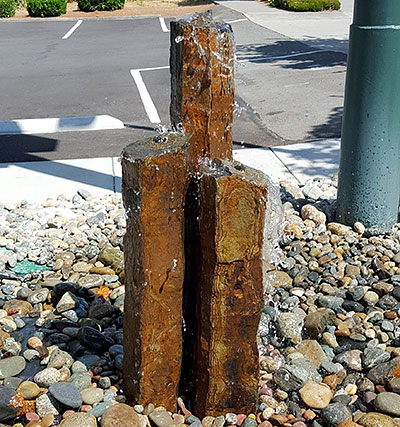 Basalt Fountains
Basalt volcanic rock column water features are unique, natural, and beautiful additions to any type of landscape project. If you are looking for a truly eye-catching fountain, you are sure to impress with a basalt column fountain.

We carry the following products:


Red Bluffs Basalit: 10-18" diameter
Gold Creek Basalt: 4-6" & 8-12" diameters
Dish Rock Basalt

Please contact the Parker Hardscapes staff for further information.